Introducing GeoGuard Location Validator!
Heads up! We've made some changes to improve your player experience.
We are amending the way we verify your location while playing on your mobile web browser. We are transitioning from TrueLocation to GeoGuard Location Validator (GLV) — a safe, easy, and verified third-party geolocation app.
If you use a web browser on your phone or tablet to play on site, you will need to download the GLV app on your iOS or Android device.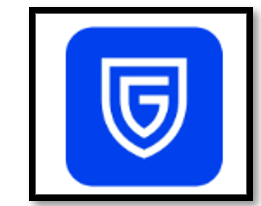 If you have been using TrueLocation or if this is your first time playing using your mobile web browser, here's how to get started:
Log in to your account.
Select a game and click "PLAY NOW."
There will be a popup with instructions listed under "Download GeoGuard Location Validator."
Click on "LAUNCH GEOGARD" to install and open the app on your device.
Allow all the necessary permissions.
You are now all set and ready to start playing our selection of awesome games!
Some important things to keep in mind regarding app installation:
You will need to enable Location Services.
Ensure "Precise Location" is turned on.
You have the option to be located the following ways:

"Allow While Using App"
"Always Allow"
"Allow Once"
For more information, please view the following app links:
App Store: https://apps.apple.com/us/app/geoguard-location-validator/id921993633
Google Play: https://play.google.com/store/apps/details?id=com.geocomply.oobeeapp&hl=en_GB&gl=US
If you have any questions, please feel free to reach out to our customer service team via live chat.
Let's play!